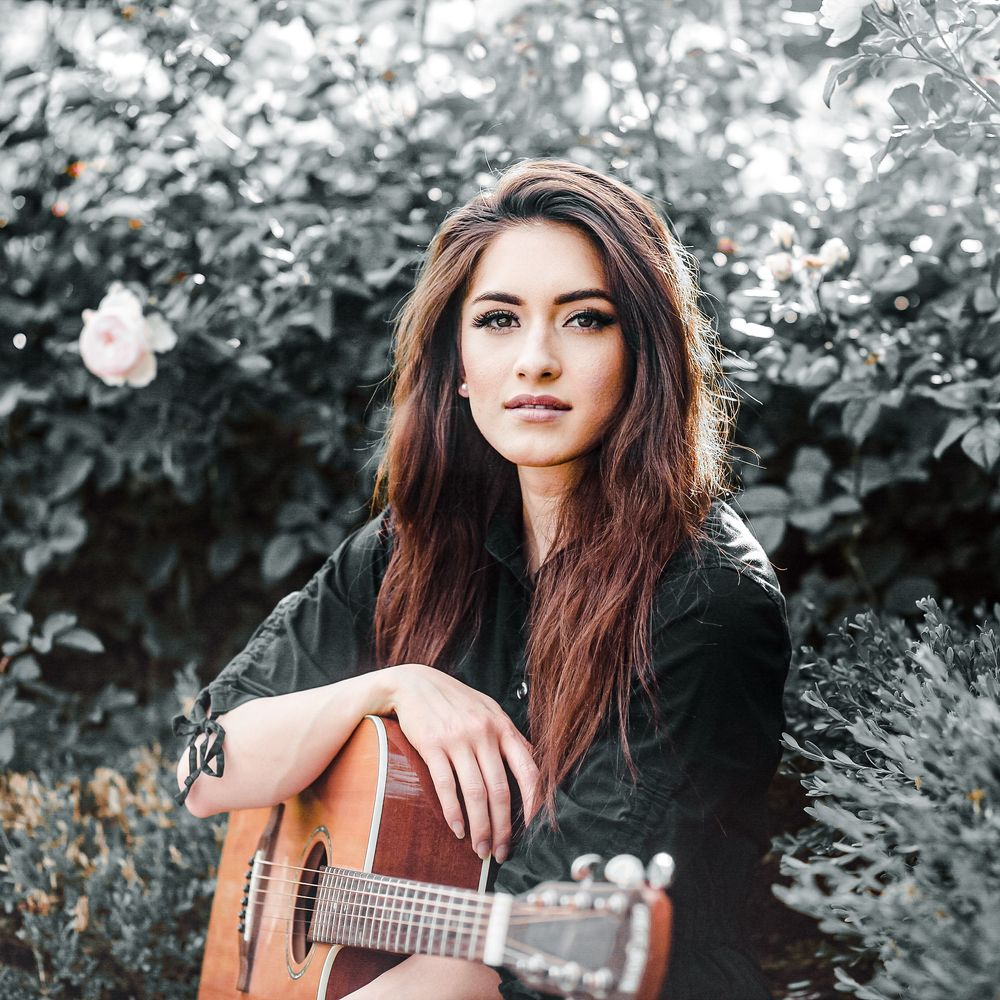 CRYSTAL MIA REYES
Crystal Mia Reyes is an Artist Career Coach with over 14 years of real life experience in the entertainment industry. She has taught over 13,000 individual lessons and has completed over 10,000 hours of teaching in her career.
Crystal is the author and creator of the Overnight Songwriting Course, The Endless Organic Instagram Growth Course, and has written countless articles for private publications. Her work as a singer/songwriter has been featured by Studio Pros, the top recording studio in the U.S, and her skills and knowledge of the industry have been praised by many other notable industry professionals (see credentials). Crystal mentors industry professionals all around the globe and her clients range from new artists to experienced industry professionals involved in music, acting, modeling, photography, dancing, and more.
Crystal was previously managed by Rick Barker (the former manager of Taylor Swift) and she has trained under several industry professionals signed by Sony Music Entertainment, BMG Music Group, and countless others. Her personal experience within the industry, combined with years of industry training from renowned names, have given her the real-life knowledge and skills needed to transform any artist's career.
Press Photos
Tom Hess, the lead guitarist of one of the most famous power metal bands in history, called Rhapsody of Fire. Crystal completed an intensive two year music mentorship program with Tom with an emphasis in the music industry. 
Robert Lunte, founder of the TVS methodology of singing, which is the single fastest growing method of voice training in the world. The TVS method has been endorsed by thousands of singers, voice coaches and pro audio sponsors around the world. 
Kevin M. Moody, a Master Degree graduate of Rice University's Shepherd School of Music and 7 season member of the Houston Grand Opera, whose own college music program is currently listed among the top 1% of all community college programs in the United States of America. 
Jeffrey Louzia, a dance instructor at Millennium Dance Complex. The celebrity clientele for Millennium Dance Complex includes Justin Timberlake, Britney Spears, and many more. Only artists with notable skill-sets and accomplishments may train with Millennium. 
Traffic and Funnels, a big name in business, specializing in generating traffic, creating powerful marketing campaigns through the creation of sales funnels, retaining traffic, and creating automated systems to continuously target your ideal audience. Crystal is a graduate of the Traffic and Funnels program. 
Chris Greenwood, also known as Manafest, is an award winning rapper and a music marketing, Spotify, and social media expert. Manafest has won multiple GMA Dove Awards and GMA Covenant Awards. He has also been nominated for multiple Juno Awards. He was signed with BEC recordings until he became independent in 2015.
Studio Pros, the top session recording studio in the U.S.A. (National) 
Local celebrity feature during live 2020 American Idol Auditions. (Utah) 
Beehive Manufacturing Valentine's Day Spotlight Artist. (National) 
Film Placement: BLU. (Texas) 
Commercial Placement: Turbo Tax. (National) 
Commercial Placement: Haven For Hope. (National) 
Commercial Placement: Veggie Pals. (National) 
Commercial Placement: Number 8. (National) 
Commercial Placement: Harmon Brothers (one of the world's biggest ad agencies). (National) 
Commercial Placement: HEB. (Texas) 
Model: Operation Underground Railroad. (National) 
Model: Clarity Lane Bridal. (Utah) 
Model: Sparrow Station. (Utah) 
Model: Ralph Lauren. (National) 
Model: The Limited. (National) 
Publication: The Overnight Songwriting Course (International) 
Podcast Feature: Welcome to NightVale (International) 
Podcast Feature: Mommy Wines (National) 
Headline: Velour Live Music Gallery (Utah) 
This is simply portion of the press in which Crystal Mia Reyes has been featured. If you are curious about any additional press information, please use the contact page to send your inquiry.
Career Coaching Client TESTIMONIALS